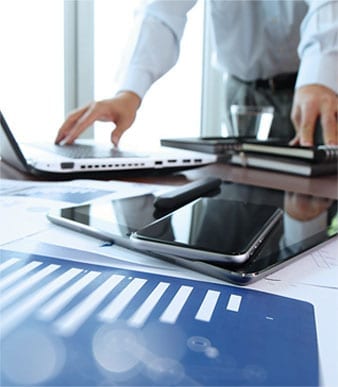 History of the firm
Globevest Capital was founded in 2002 by Patrick Proulx who seized at the time an opportunity to create a private portfolio management business focused almost exclusively on risk management, which was virtually non-existent in the early 2000s.
He was able to combine his passion for finance, mathematics and computer science with his aspiration of a young entrepreneur and set up an innovative company offering management different from what was offered on the market.
Our values
Globevest Capital is dedicated to providing the best possible return for a given risk level. Risk management resides at the core of our investment philosophy. We seek to ensure an optimal return, accompanied by a low level of risk. That is why we are constantly on the lookout for increasingly effective risk-management tools based on proven and reliable mathematical processes.
In addition to delivering exceptional portfolio management services, Globevest Capital is devoted to excellence in meeting client needs. We primarily base our growth and our success on superior and personalized client service. We enforce the highest standards of professional conduct and integrity. Client confidence is built on our strict portfolio management procedures. Transparency is a key element of this effort. We provide information in plain language to keep clients fully informed about their investments and portfolios. We meet client expectations by complying with the highest standards of integrity, objectivity and professionalism.
Knowledge is essential to effective risk management at Globevest Capital. Our ongoing research keeps us on top of the economic situation.